First Ladies' Luncheon
First Ladies' Luncheon serves as United Way of West Tennessee's largest fundraising event, bringing larger and larger crowds to the fairgrounds each year to highlight the incredible work of women in our Tennessee community. As a TableScapes Event, sponsors not only purchase a table, but decorate it themselves, drawing inspiration from nearly any source imaginable. Last year's event featured actress and teacher Becky Fly and drew more than 600 people from across West Tennessee. 
Mark your calendars for June 11th, 2020! You can save your spot by downloading the sponsorship form at the link below. Tables are assigned on a first-come, first-served basis. Email completed forms to kchambers@unitedway.tn.org.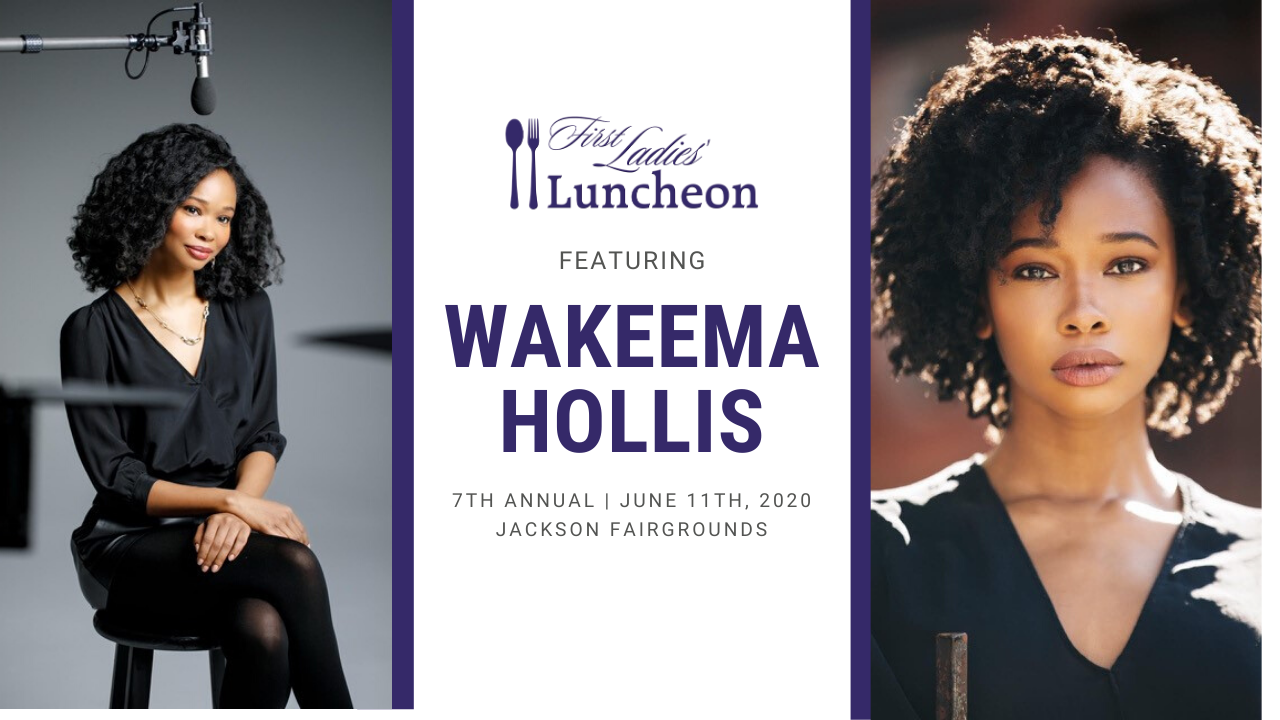 About Wakeema
Wakeema Hollis first fell in love with acting at Jackson Central-Merry High School in theater class. "As a fifteen-year-old focusing hard in school and cheerleading, Becky Fly's theatre class was a moment in my day to both transform and be transformed," Wakeema recalled in an interview with Our Jackson Home.
Though acting is her first love, Wakeema Hollis got her start as a model walking in shows for major brands, such as Diane Von Furstenberg and Marc Jacobs, and appearing in ad campaigns for Paul Smith and Moschino to name a few. In 2014, Hollis made the switch to acting starting off with a small role on Lena Dunham's Girls (HBO). She would then go on to land a recurring role on the record breaking, Emmy award-winning comedy The Marvelous Mrs. Maisel (Amazon) as well as recur on The First Wives Club (BET+) and Dynasty (The CW). Next year, Hollis will make her big silver screen debut in the highly anticipated, Will Packer produced film, The Photograph, starring Issa Rae and Lakeith Stanfield.
To learn more about Wakeema (and her mother), we encourage you to read the interview in Our Jackson Home. 
Reserve a seat