8th Annual First Ladies' Outdoor Luncheon
---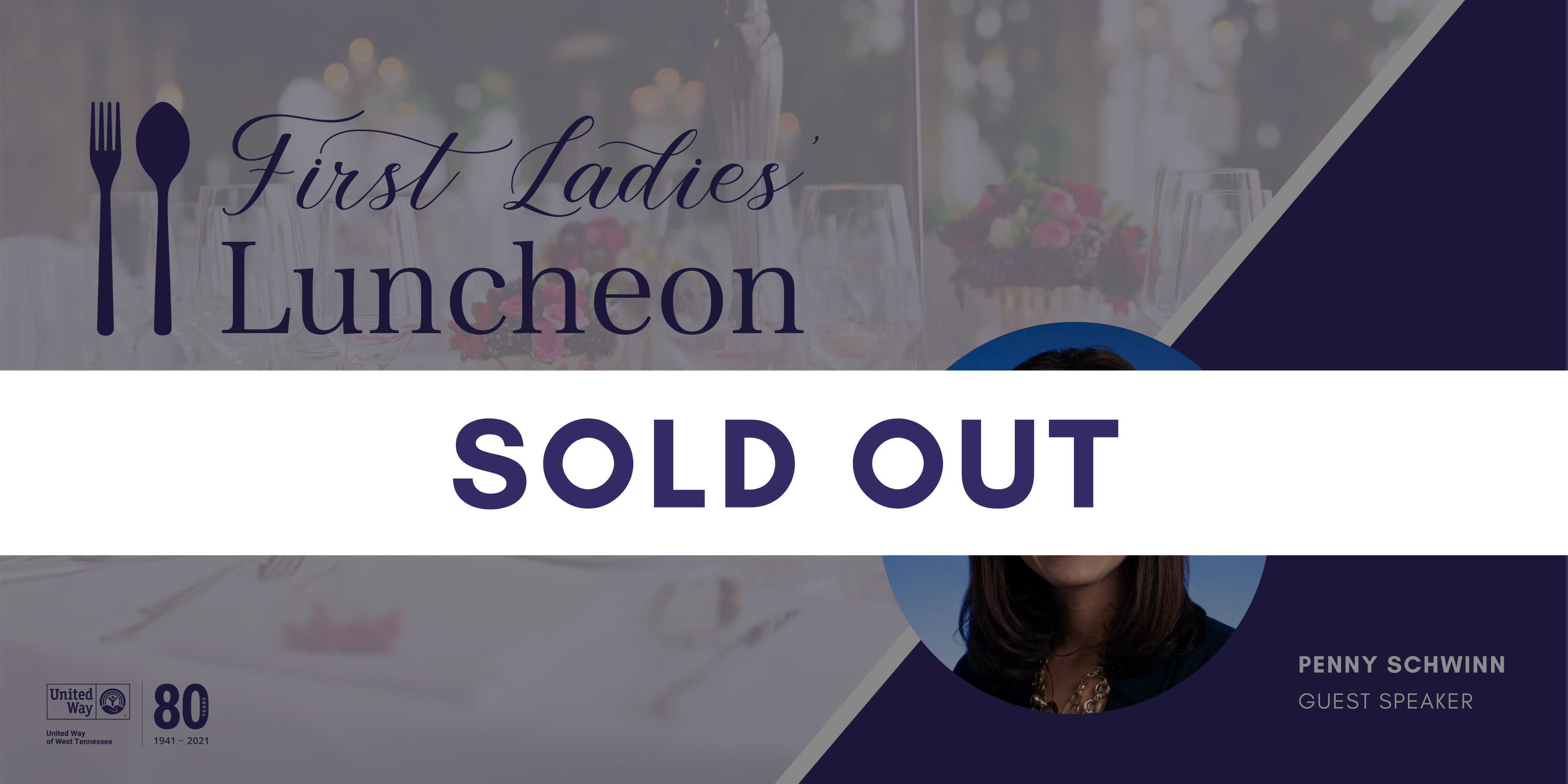 The First Ladies' Luncheon serves as United Way of West Tennessee's largest annual fundraising event, drawing large crowds each year to highlight the incredible work of women in the West Tennessee community. As a TableScapes Event presented by United Way of West Tennessee Women's Leadership Council, sponsors purchase a table and decorate it, gleaning inspiration from nearly any source imaginable.
To ensure the safety of our guests during the pandemic, the 8th Annual First Ladies' Luncheon will take place outdoors at the Jackson Fairgrounds on April 8, 2021 from 12-1pm. Next year's guest speaker will feature Tennessee Department of Education Commissioner, Penny Schwinn. 
If you are interested in becoming an event sponsor, please complete the sponsorship form included in the sponsorship packet listed below. All forms can be mailed to United Way of West Tennessee or emailed to kchambers@unitedway.tn.org. To purchase an individual table, click "Event Registration" below.
About Penny
Dr. Penny Schwinn was sworn in as Tennessee's education commissioner on February 1, 2019. As commissioner, Dr. Schwinn is committed to building on Tennessee's momentum over the last decade and plans to continue to accelerate growth through excellence in achievement, empowerment of students and teachers, and engagement of all stakeholders.
Coming from a family of educators and committed to increasing access to an excellent education for all children, Commissioner Schwinn began her work as a high school history and economics teacher in Baltimore. Her early career also includes experience as a new teacher coach in south Los Angeles and time in the private sector, where she supervised work in operations, marketing and information management.
Prior to joining the Tennessee Department of Education, Commissioner Schwinn served as the Chief Deputy Commissioner of Academics at the Texas Education Agency. Commissioner Schwinn also previously served in other state and district roles as an Assistant Secretary of Education in the Delaware Department of Education and as Assistant Superintendent of Performance Management for the Sacramento City Unified School District. She is also the founder and former superintendent of Capitol Collegiate Academy in her childhood home county of Sacramento, one of the county's highest-performing charter schools serving low-income students in the region while under her leadership. She also served as an elected Trustee for the Sacramento County Board of Education.
Commissioner Schwinn earned her Bachelor of Arts from the University of California-Berkeley, her Master of Arts in Teaching from Johns Hopkins University, and her PhD in Education Policy from Claremont Graduate University in California. She is the proud parent of two daughters in Tennessee public schools and a son not yet of school age.