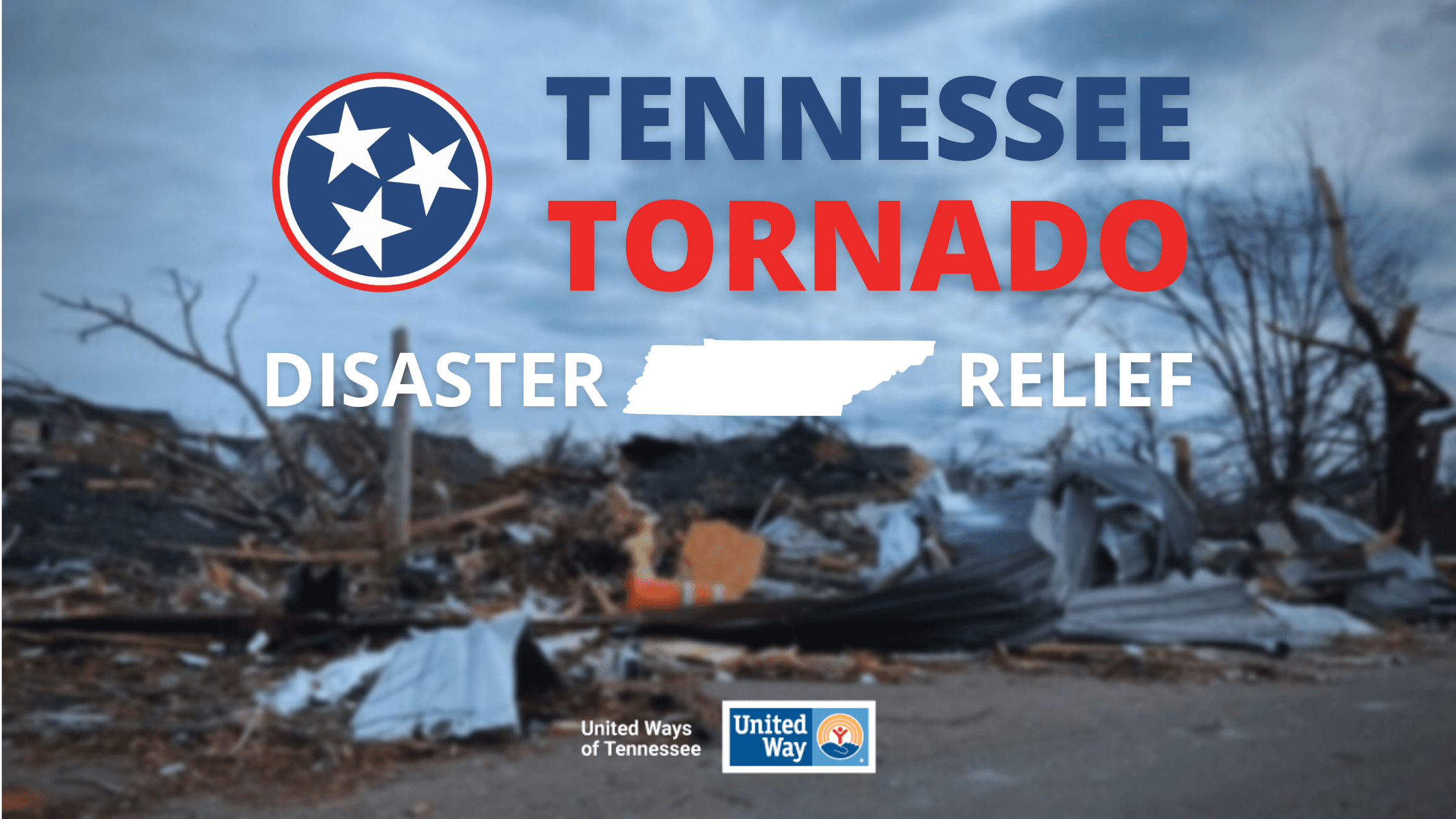 Northwest Tennessee
Last year, catastrophic storms swept through much of Northwest Tennessee. It is so important that we Unite together to help those in the greatest need. The United Way network is working with emergency management, disaster partners and local communities to support services for families affected. At this time, monetary donations are needed to support immediate needs and long-term recovery for impacted communities, particularly those in Dyer/Lake, Gibson, Weakley, and other surrounding counties. Help support our neighbors in West TN by donating today. Each link below will direct you to each county's campaign page.
Checks may be mailed to United Way of West Tennessee, c/o Disaster Relief, 470 N. Parkway, Jackson, TN 38305.
---
Covington & Adamsville
Online donations for Covington can be made here. Specify in the memo where you want your donation to go toward. In-person donations (monetary or supplies) can be made at Cobb-Parr Memorial Park in Covington.
Jesus Cares of Mcnairy County is receiving donations for Adamsville.
Little Rock
Heart of Arkansas United Way's disaster response fund will support the work of long-term recovery in our community.
Cape Girardeau
---
For most U.S. taxpayers, up to $300 of donations to a charity ($600 for a couple) are deductible in 2021. The Internal Revenue Service (IRS) recognizes United Way of West Tennessee as a Section 501(c)(3) public charity. Our Federal Tax ID Number is 62-0590257. Contributions to UWWT may be eligible for tax deduction in the United States, please consult your tax advisor for eligibility. No goods or services were offered or provided in exchange for this contribution.
United Way of Southeast Missouri (UWSEMO) has created a Bollinger County Recovery Fund in response to the devastating tornado that recently swept through the region.