About Us
We're confronting the biggest problems West Tennessee faces. And then we're creating a way out.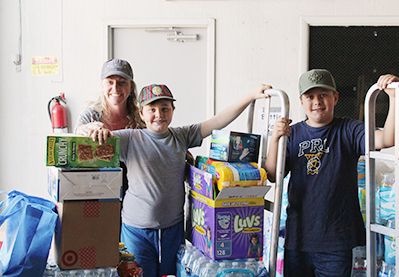 A Track Record of Success
With a 79-year history of service to West Tennessee, we are leading our communities toward sustainable change.  We connect people in need to the resources that can help them, and we unite people who want to help with the opportunity to do so.
We focus on empowering our communities by partnering with local agencies who are actively meeting the needs of our communities.  United Way brings together the best people in each community to determine the most critical needs that require collective - not individual - action.
Funding Process
United Way raises funds each year through the Annual Campaign.  Donors can give to United Way through planned giving, one-time donations, or payroll deduction (our most popular method of giving).  Payroll deduction allows a number of small gifts each week to total a much larger sum and a huge impact at the close of the year.
Because we know that you care about your donations making the greatest impact where you live, every dollar that is raised in your county stays in your county.  We call this process Community Impact: local volunteers evaluate the applications of the local nonprofits who request funds and decide which agencies are funded at what amount. We believe the best person to evaluate the work being done in a community is the person that lives and works there.