A Letter from Our Board Chair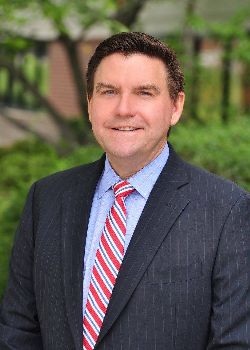 I am very honored to serve as the chairman of this year's United Way of West Tennessee board. 
Here in West Tennessee, United Way continues to be a driving force - investing in the most effective local programs that specifically address the needs in our communities. United Way is in the unique position of seeing the big picture - where the needs in the community are, how they are currently being met, and where there is room to grow. We are incredibly grateful to every donor and company that is working alongside us as we continually fight to ensure that every person has access to a quality education, a financially stable home, and a healthy life.  Our investment in 69 partner agencies who run 89 separate programs ensures that every dollar raised makes the greatest possible difference.  

Thank you for supporting United Way of West Tennessee's annual campaign. We have one life. To live better, we must Live United. 

Sincerely,
Stu Hirstein
University School of Jackson
---
United Way of West Tennessee Board of Directors
EXECUTIVE COMMITTEE
Stuart Hirstein, Chair
University School of Jackson
Dr. Versie Hamlett, Chair-Elect
Humboldt City Schools
Doug Roth, Endowment Vice-Chair
BancorpSouth
Becky White, Campaign Vice-Chair
LyondellBasell 
Dr. Kelli Deere, Finance Vice-Chair
UT Martin Parsons Center 
Leigh Anne Bentley, Community Impact Vice-Chair
Leaders Credit Union 
Braxton Williams, Secretary
Jackson Energy Authority
Gem Bell, Past-Chair
Teknor Apex Tennessee Company
BOARD MEMBERS
Jeff Autry
Teknor Apex Tennessee Company 
Mayor Joseph Butler
Carroll County
Mayor Jake Bynum
Weakley County 
Reba Celsor
West Tennessee Healthcare Dyersburg Hospital
Kevin Cook
C&C Pharmacy 
Charley Deal
UT Martin  
Mayor John Holden
City of Dyersburg 
Mike Overbey
Central Distributors 
Mayor Bill Rawls
City of Brownsville
Henry Smith
Bluescope Holdings
Nathan Smothers
Huntingdon Insurance Agency
Aaron Tiede
Nortek
John Tucker
First Citizens National Bank
---
United Way Staff
SENIOR RESOURCE DIRECTOR
MADISON, CHESTER, CROCKETT, & HARDEMAN COUNTIES

RESOURCE DIRECTOR
CARROLL/HENRY, HAYWOOD, HENDERSON/DECATUR, & WEAKLEY COUNTIES

RESOURCE DIRECTOR
DYER, GIBSON, LAKE, & MCNAIRY COUNTIES

MARKETING & COMMUNICATION DIRECTOR