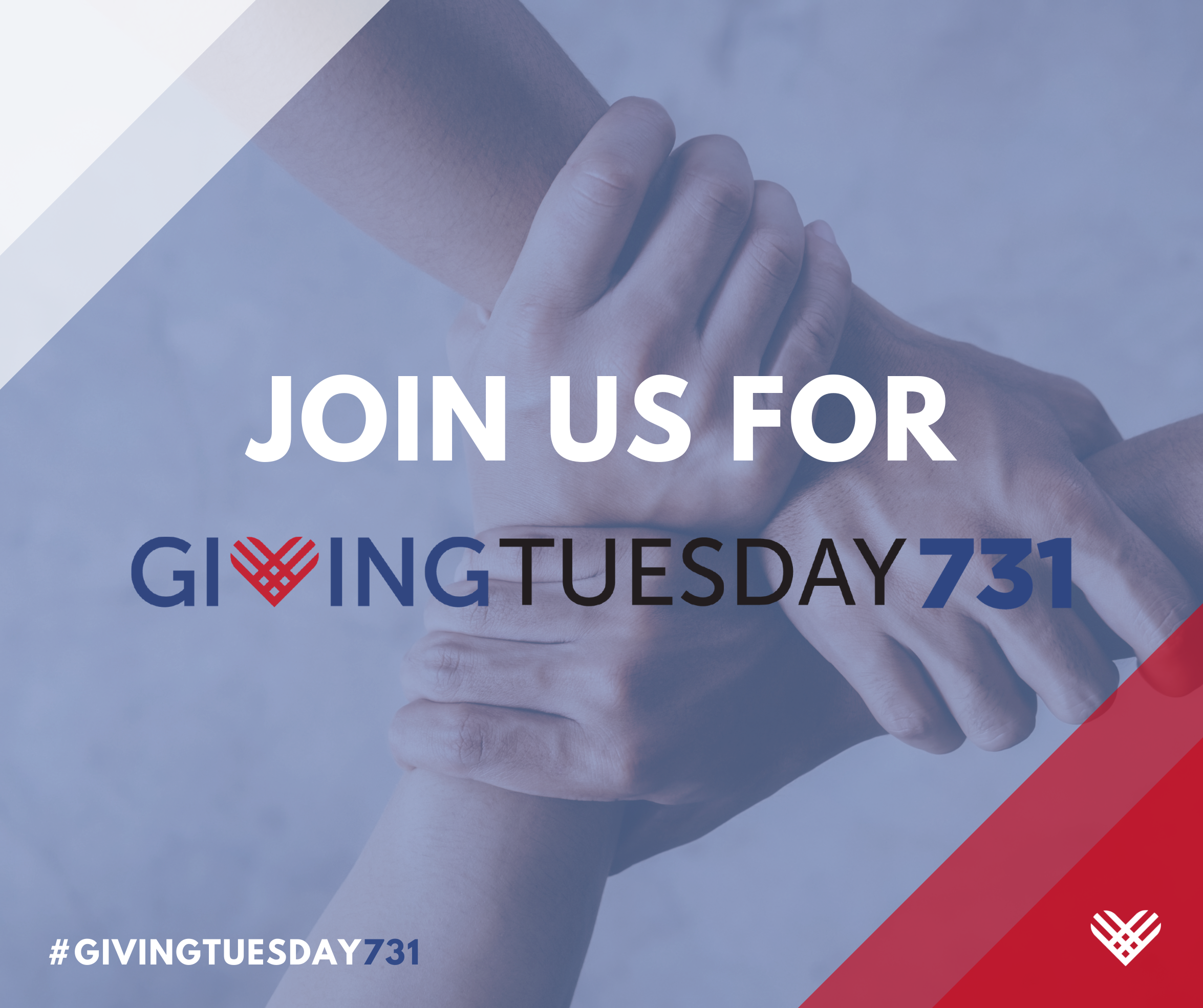 Mark your calendars for Giving Tuesday, the biggest global day of generosity of the year! On December 1, organizations from across the world will witness millions of people rallying to support causes they care about. When Giving Tuesday created #GivingTuesdayNow in May as a response to the COVID-19 pandemic, nonprofits across West Tennessee collaborated together to form GiveBack731. During that event, we realized we could accomplish so much more together. As a result, we will be joining forces again in preparation for Giving Tuesday as #GivingTuesdsay731. 
Giving Tuesday encourages people to do good in their local communities. Because of #GivingTuesdayNow, 51 organizations in West Tennessee rallied their supporters to raise over $150,000 in just 24 hours as part of GiveBack731. We hope to double this amount in December with twice as many nonprofits.
As West Tennessee unites through GivingTuesday731, we hope your organization will join us. Register between now and October 19. For more information about Giving Tuesday, visit givingtuesday.org or email kcheshire@unitedway.tn.org.