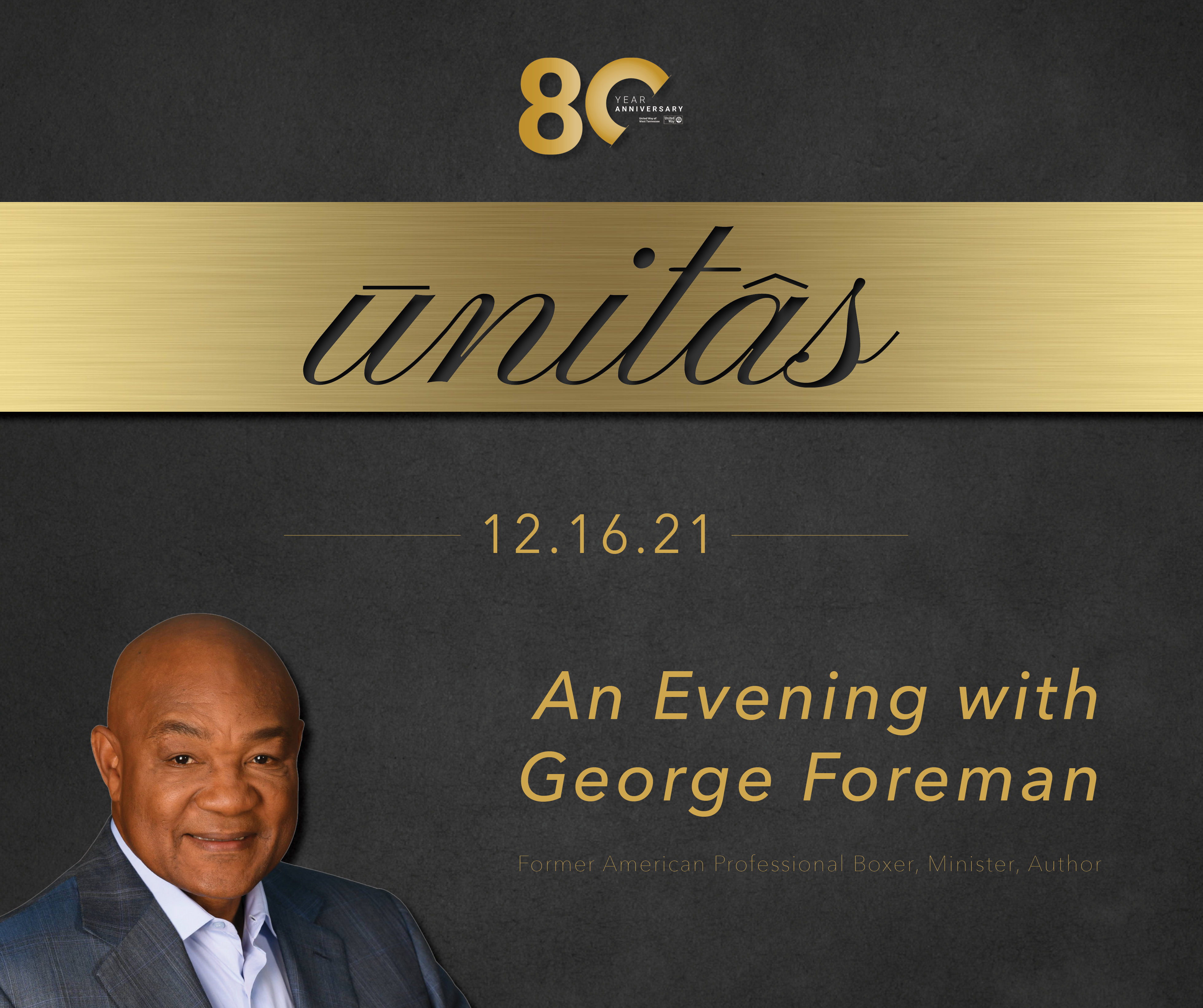 On Thursday evening, Dec. 16th, United Way of West TN will be hosting Unitas, an 80th anniversary celebration of their work within the region, at the Carl Perkins Civic Center. This community-wide event will feature as its distinguished guest former heavyweight champion, pastor, author, and entrepreneur, George Foreman. 
During the event, attendees will enjoy a four-course dinner, silent auction, live music, and a keynote address from Mr. Foreman.   
"As we approach our 80th anniversary, we thought Unitas would be a special way to celebrate this significant milestone," United Way of West TN President/CEO Matt Marshall said. "We are so grateful to serve our region for these past 80 years, and we are excited to host George Foreman as he comes to further inspire our community." 
After growing up in an impoverished community in Houston, Texas, Foreman's life changed once he met Doc Broaddus, a Job Corps counselor and boxing coach. He heeded Broaddus' encouragement to become a boxer, which served as the steppingstone toward a successful boxing career as a two-time world heavyweight champion and an Olympic gold medalist.  
"Foreman's story is a great example of how someone's beginnings do not have to determine their end. Anyone, given the opportunity, can be empowered to make a difference," Marshall said. "Here at United Way, we strive to do the same, and we invite a world champion to come encourage a community of champions." 
Table sponsorships and individual tickets are available for purchase here. For more information about Unitas, contact kcheshire@unitedway.tn.org.