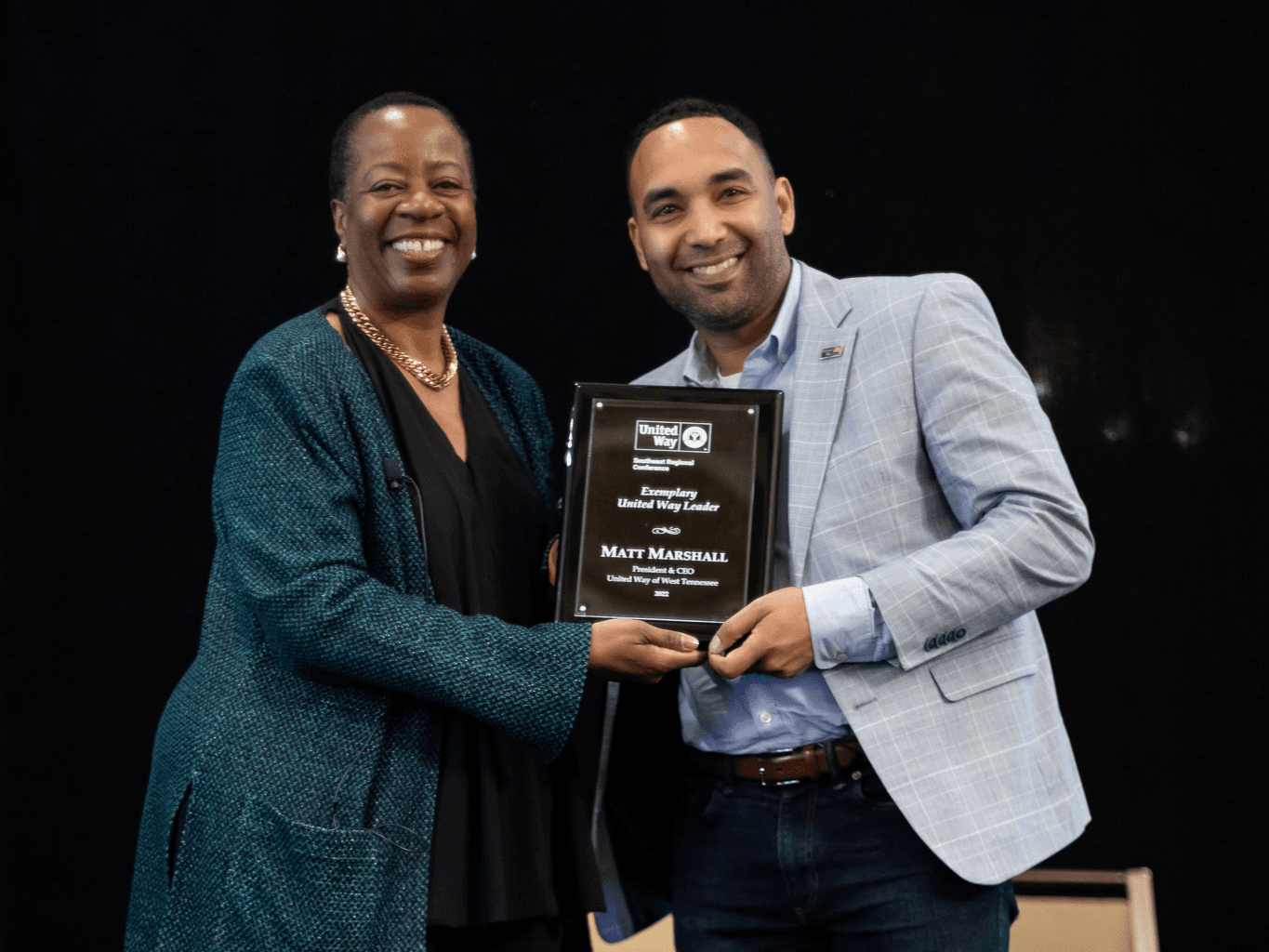 On April 26, 2022, more than 345 United Way staff from 18 states gathered in Greenville, SC for United Way's Southeast Regional Conference. To honor the resilient, innovative, and impactful work of local United Ways, awards were presented to a small to mid-sized United Way and a large United Way in the following categories: Exemplary United Way Leader, Outstanding Local United Way, Exemplary COVID-19 Response, and Trailblazer in Diversity, Equity and Inclusion. United Way of West Tennessee is proud to have been selected as the winner in the category of Exemplary United Way Leader for a small to mid-sized United Way.
Angela F. Williams, President and CEO of United Way Worldwide, presented awards on Friday, April 29 during the final day of the Southeast Regional Conference. "Ever since Matt stepped into his role as President/CEO of United Way of West Tennessee, he has inspired and united the organization and the community at large toward a more resilient West Tennessee," said Leigh Anne Bentley, Chief Marketing Officer at Leaders Credit Union and United Way of West Tennessee's Board Chair. "We are grateful for his consistent leadership and eager to continually witness his vision of bettering his community unfold."
In addition to the awards presentations, conference attendees were inspired by keynote speakers and attended workshops that offered knowledge exchange and practical application tools. Rounding out the four-day event were networking opportunities and 29 innovation stations that provided exposure to proven practices and innovative ideas. The United Way Southeast Regional Conference has existed for more than 60 years and continues to serve as the premier regional learning opportunity for United Way leaders.