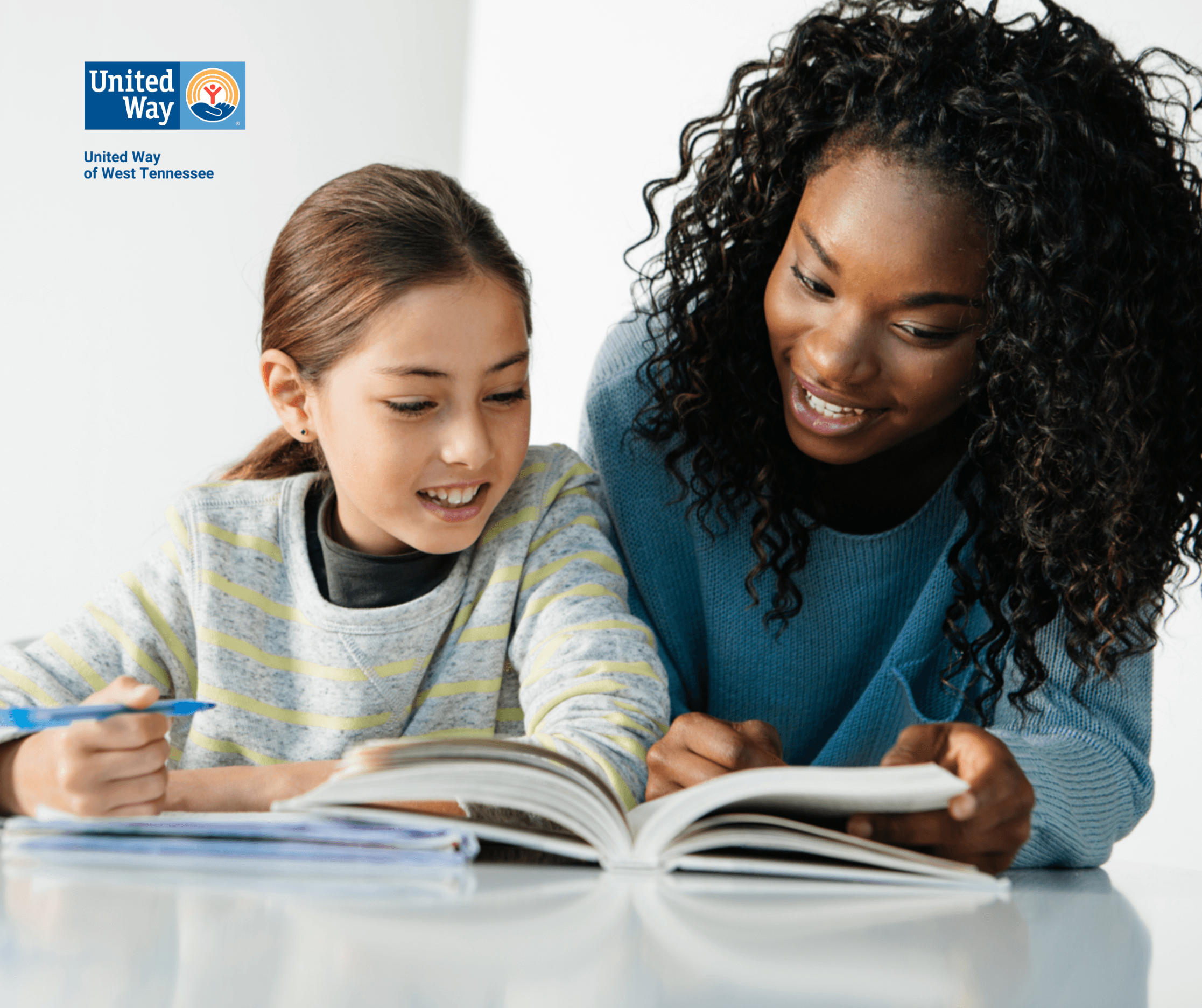 United Way of West Tennessee is excited to announce that the organization has received a grant from the Tennessee Department of Education (TDOE) to fund a new tutoring program called Tutor U. This Connected Literacy Partner grant awards United Way over $830,000 to implement literacy tutoring for first through third grade students.
Education is a core component of United Way of West Tennessee's mission. The Tutor U program will build upon the organization's education work in Madison and Haywood Counties through high-dosage, low-ratio tutoring.
"I am grateful to United Way of West Tennessee as thoughtful advocates for our school district and community. The Connected Literacy grant will help us improve communication and comprehension skills among our youngest learners," said Marlon King, Superintendent of the Jackson-Madison County School System. "As we continually improve literacy and academic outcomes in our elementary grades, JMCSS is strengthened by the assistance of community partners like the United Way. This is a significant win for JMCSS and the families we serve in Madison County."
Tutor U will begin this summer in conjunction with JMCSS' and HCS' summer camps and continue through the 23-24 school year. The program will tutor 600 children for three hours a week, utilizing the Tennessee Foundational Skills Curriculum Supplement. Tutoring will take place after school at multiple sites, including the Boys and Girls Club of Jackson, the Boys and Girls Club of Brownsville, YMCA afterschool programs, the Salvation Army, and other elementary schools.
"United Way has been committed to improving educational outcomes through programs like the Read Team, Wow Wagon, and Bright Start West Tennessee. Building on these programs, we are thrilled to receive this grant and launch Tutor U" said Olivia Abernathy, Senior Director of the Office of Childhood Success. "We believe this investment will help close achievement gaps and ensure more of our children are reading by the end of third grade."
Over 150 tutors are needed to implement the program. Many tutors will come from key partnerships with education departments at Jackson State Community College, Lane College, University of Memphis Lambuth, and Union University. However, additional tutors from the community are needed.
Anyone in the community can apply and interview to become a tutor. If you are interested in working as a tutor, complete the application by following this link or contact Olivia Abernathy at oabernathy@unitedway.tn.org.