Unitas: An Evening with George Foreman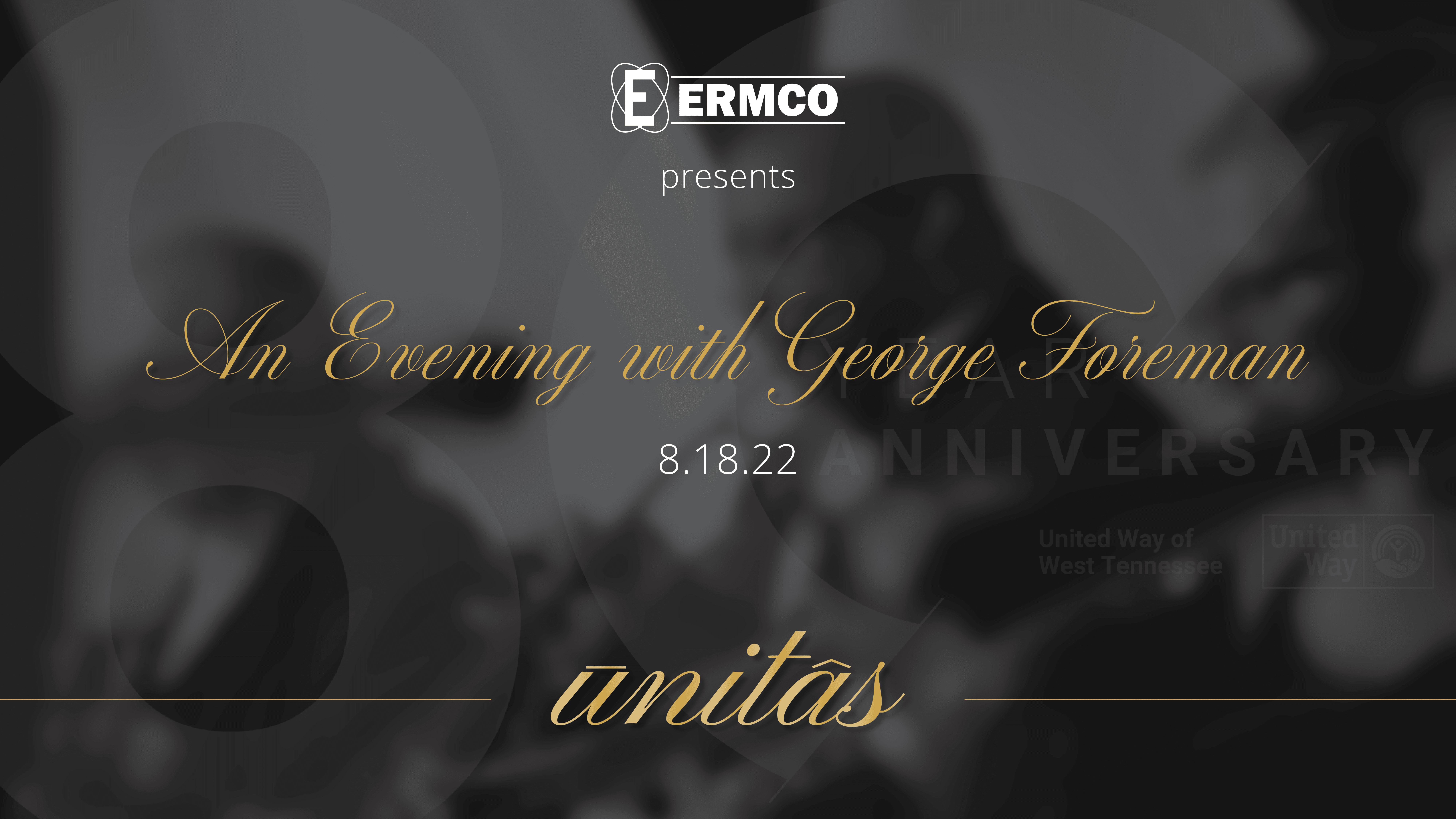 For 80 years, we have advocated for equity through Uniting agencies in ways that improve each person's access to health, education, and financial stability in West Tennessee. Our history is filled with countless stories of tragedy transformed into victory, and we aim to continue this narrative moving forward. We invite you to our community celebration as we reflect on our continual impact. Our work would not be possible without the collective contribution of others.
Unitas is a community event held at the Carl Perkins Civic Center in Jackson, Tennessee. Individuals from across West Tennessee gather together to celebrate and support the work of United Way. During the event, attendees will enjoy a four-course dinner, live music, and the opportunity to hear from and meet this year's celebrity guest speaker, George Foreman - former American professional boxer, minister, entrepreneur, and author.
If you are interested in becoming an event sponsor or purchasing an individual ticket, please RSVP using the link below or call 731-422-1816.
About George Foreman
After growing up in an impoverished community in Houston, Texas, Foreman's life changed once he met Doc Broaddus, a Job Corps counselor and boxing coach. Foreman heeded Broaddus' encouragement to become a boxer, which served as the steppingstone toward a successful boxing career as a two-time world heavyweight champion and an Olympic gold medalist.
He was ordained a minister in 1978 and began preaching in his hometown of Houston, Texas. In 1980, he founded The Church of the Lord Jesus Christ. Four years later, he also established the George Foreman Youth and Community Center, a non-denominational place for kids who needed direction like he once did. When Foreman exhausted most of his funding, he returned to the ring almost 10 years later. After another successful stint, he then retired in 1997 with a 76-5 record.
In the mid-1990s, Foreman also discovered his talent for salesmanship, and by the end of the decade, he made millions off of his appearances in infomercials marketing the George Foreman Lean Mean Grilling Machine. More than 100 million of the units have sold worldwide. He also spent over a decade promoting Meineke Car Care Centers and grew the business to over 1,000 franchises. He has now successfully launched a line of environmentally safe cleaning products, exclusive line of personal care products, a prescription shoe for diabetics to prevent amputations, a restaurant franchise called UFood Grille, 10 books, and the list continues to build.
---
If you are unable to attend the event, you can still donate to United Way here.